Copyleft
TRADEMARKITALY.IT
of counsel MERICO LEGAL IP LAW FIRM.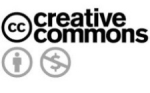 SOME RIGHT RESERVED
You are free:
to Share  – to copy, distribute and transmit the work
to Remix  – to adapt the work
Attribution
You must attribute the work to Merico Legal IP Law Firm and you don't in any way suggests that Merico Legal  endorse you or your use of the work.
Noncommercial
You may not use this work for commercial purposes.
MERICO LEGAL assumes no responsibility for
information contained in this website and disclaims all liability with respect such information.